STAFF
---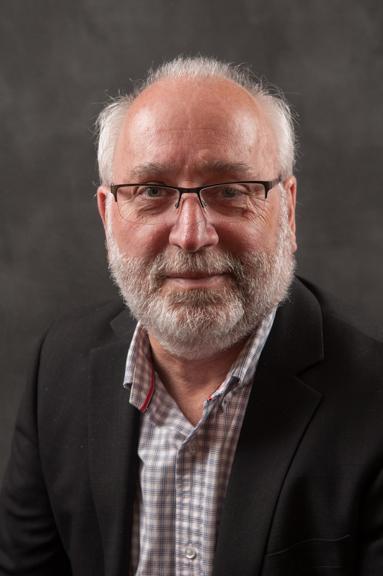 John Moore
Executive Director
John D. Moore, PCNP/IEO's Executive Director, is an Albert Einstein Distinguished Educator Fellow Emeritus, having served his fellowship year at the National Science Foundation in Washington, DC.
Most recently, Mr. Moore served as PCNP's Director for Geoscience/STEM Education from 2011 to 2017.  Prior to that, he was a faculty member at the Burlington County Institute of Technology in Medford, NJ for over 28 years where he developed the Geoscience and Remote Sensing Program, a Career Major for students grades 9-12 pursuing careers in STEM related fields. As both a scientist and educator, Mr. Moore has pioneered and lectured around the world on topics relating to the incorporation of remote sensing, satellite imagery, computer visualizations and use of real-time data in the pre-college classroom and remains a strong advocate for Career Technical Education.
The State of New Jersey named Moore the NJ Conservation Teacher of the Year for four separate years. He is a recipient of the NJ Environmental Educator of the Year Award by the NJ Audubon Society, NJ AgriScience Teacher of the Year Award by the NJ Future Farmers of America, and NJ WalMart/Phi Delta Kappa Teacher of the Year Award. Moore was also recognized by the National Association of Geoscience Teachers as the "Outstanding Earth Science Teacher of the Year" in NJ and was named the Eastern Section OEST, spanning seven states. He was also named the GLOBE Program's Western Hemisphere's Distinguished Educator. Mr. Moore serves on the American Meteorological Society's Board on Environment and Health, and is the past Chair of the Board on Outreach and Precollege Education. He is also an AMS Policy Colloquium alumni. 
Moore is a contributing author for two texts on Environmental Sustainability and the award-winning "Best Practices in STEM Education: Innovative Approaches from Einstein Fellow Alumni."  He is the lead author on numerous scientific and educational journal articles and is currently the NSF Principle Investigator for a "Big Data" grant and is Senior Investigator on a NASA GLOBE Mission Earth grant. 
He holds undergraduate degrees in Urban Planning and Environmental Science from Stockton University in NJ, a Master's degree in Environmental Conservation and Education from Rowan University in NJ, and has completed requirements at Temple University in the pursuit of an Ed.D. in Science Education.
---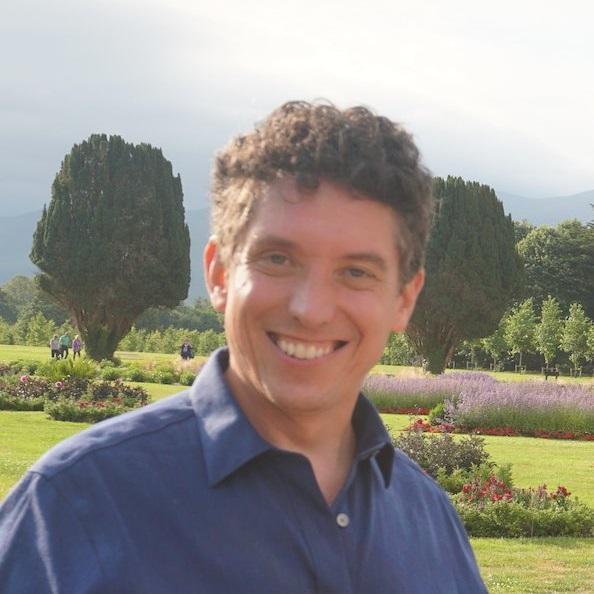 Peter Dorofy, GISN
Director of Science, Technology, and Education
Peter Dorofy, PCNP's Director of Science, Technology, and Education at the Institute for Earth Observations at Palmyra Cove. He is a scientist and educator with more than 15 years teaching experience in physics, earth science, remote sensing, and Geographic Information Systems (GIS).  
Dorofy has promoted the use of geospatial technologies in Earth System science education. He served on a Science, Technology, Engineering, and Mathematics (STEM) education panel at the Wilson Center in Washington to discuss the state of earth science education in the United States and the need to integrate real-time remote sensing data in science instruction. He has appeared on Classroom Close-up New Jersey, episodes CubeSat and Zero G. 
Dorofy has developed immersive augmented and virtual reality applications including satellite data visualizations and a prototype for bridge operations training. He has co-authored and is serving as senior investigator for grant funding provided by the National Science Foundation (NSF) of more than $300K in geovisualization projects related to K-16 STEM education, including the development of a satellite data acquisition lab, a virtual reality studio, and a mobile GIS and remote sensing laboratory. 
Dorofy has co-authored several papers published in the The Earth Scientist on creating geoscience pathways from precollege to college and has presented at various science education conventions, Satellites & Education conferences and at the American Meteorological Society (AMS) annual conferences. He has been instrumental in building bridges between universities of science and engineering and the K-12 education community.  
Dorofy holds a B.S. degree in Physics and a M.S. in Civil and Environmental Engineering at Rowan University. His research is in the field of algorithm development for next generation GOES satellites. Dorofy is also a GLOBE scientist and serves on the American Meteorological Society (AMS) Board on Outreach and Pre-college Education.
---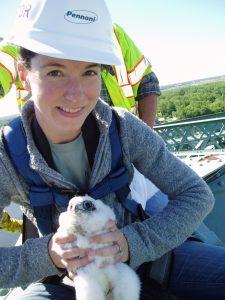 Kristina Merola
Director of Natural Sciences and Park Manager  
Kristina Merola is PCNP's Director of Natural Sciences and Park Manager. Ms. Merola has spent over 15 years in formal and interpretive education, from adult and college courses to preschool programs, working for NJDEP, Rowan University, Rowan College of Burlington County, Frostburg State University, and New Jersey Audubon Society.  Her background in park management started in 1990 as a park volunteer for the US Fish and Wildlife Service.
Ms. Merola starting working at Palmyra Cove Nature Park as a Naturalist in October of 2005. Since that time, she has developed and implemented the successful Cove Caterpillars preschool program, Nature Craft and Story Time preschool program, and Cove Campers Summer Camp for children going into 1st through 8th grades. She serves as the volunteer coordinator and is the head of the outdoor Environmental Education Program for school groups. Monthly she leads interpretive nature walks, including a seasonally themed Family Walk and Beginning Birding for Adults. Ms. Merola works with state and federal officials on local threatened and endangered species and manages the park for educational programs and public use. She is responsible for the development and continued maintenance of the Plant and Wildlife Sightings database and PCNP's specimen collections. She also runs the annual Burlington County Bird Quest fundraiser.
From 2011 to 2017, Ms. Merola served as the chair of Woolwich Township's Shade Tree Commission and served on Woolwich Township's Open Space and Recreation Plan steering committee. She has also volunteered as a Girl Scouts of America Leader, conducted wildlife surveys for New Jersey Birding and Wildlife Trails, cleaned oiled birds and monitored adjacent waterways affected by the Athos 1 Oil Spill for Tri-State Bird Rescue.  She is credited with nominating Palmyra Cove Nature Park for the Important Bird and Birding Area certification it received.
Kristina Merola earned an M.S. degree in Applied Ecology and Conservation Biology with a concentration in Dendrochronology from Frostburg State University, as well as a B.S. degree in Natural Resource Management with a concentration in Conservation Ecology from Cook College, Rutgers University.